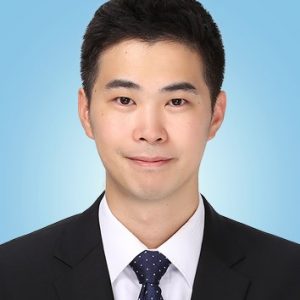 남민호, Min-Ho, Nam
Researcher
EDUCATION
Ph.D. Pathology, College of Korean Medicine, Kyung Hee University (2017)
M.S. Pathology, College of Korean Medicine, Kyung Hee University (2013)
M.D.(DKM), B.S. Korean Medicine, Kyung Hee University (2011)
RESEARCH CAREER & ACTIVITIES
Post-doc, 2017.03 – 2017.09: Center for Glia-Neuron Interaction (Dr. C. Justin Lee's lab), Brain Science Insitute, KIST
Visiting graduate student, 2013.03 – 2017.02: Center for Neuroscience (Dr. C. Justin Lee's lab), Brain Science Insitute, KIST
Visiting graduate student, 2011.03 – 2013.02: Nano Primo Research Center (Dr. Kwang-Sup Soh's lab), Advanced Institute of Convergence Technology, SNU
Awards: Youth Heojun Award (2010), Korea Presidential Youth Talent Award (2010), Korea Junior Research Fellowship (2012 – 2015)
Pathological role of astrocytes in various brain disorders (i.e., Parkinson's disease, stroke, and addiction)
Cellular and molecular mechanism of acupuncture therapy for neurological disorders
Heo JY*, Nam MH*, Yoon HH*, Kim J*, Hwang YJ*, Won W, Woo DH, Lee JA, Park HJ, Jo S, Koh W, Kim KI, Huh SH, Jeong JY, Kowall NW, Lee J, Jang BK, Park KD, Lee HJ, Cho IJ, Hwang E, Kim YS, Paek SH, Jin BK, Kweon GR, Shim I, Hwang O, Ryu H#, Jeon SR#, Lee CJ#, Aberrant tonic inhibition of dopaminergic neuronal activity causes motor symptoms in acute models of Parkinson's disease, Neuron, Under revision.
Nam MH*, Cho J*, Kwon DH, Park JY, Woo J, Lee J, Park KD, Lee MC, Lee CJ#, Kim HI#, Excessive astrocytic GABA causes diaschisis and impedes functional recovery in white matter stroke, Science Translational Medicine, Unver review.
Activation of astrocytic μ-opioid receptor elicits fast glutamate release through TREK-1-containing K2P channel in hippocampal astrocytes, Woo DH*, Bae JY*, Nam MH*, An H, Ju YH, Won J, Choi JH, Hwang E, Han KS, Bae YC, Lee CJ, Frontiers in Cellular Neuroscience, Accepted.
Expression of μ-Opioid Receptor in CA1 Hippocampal Astrocytes, Nam MH*, Han KS*, Lee J, Bae JY, An H, Park S, Oh SJ, Kim E, Hwang E, Bae YC, Lee CJ, Experimental Neurobiology, 2018, 27(2):120-128.
Indole-substituted benzothiazoles and benzoxazoles as selective and reversible MAO-B inhibitors for treatment of Parkinson's disease, Nam MH*, Park M*, Park H, Kim Y, Yoon S, Sawant VS, Choi JW, Park JH, Park KD, Min SJ, Lee CJ, Choo H, ACS Chemical Neuroscience, 2017, DOI: 10.1021/acschemneuro.7b00050
Acupuncture stimulation induces neurogenesis in adult brain, Nam MH, Ahn KS, Choi SH, International Review of Neurobiology, 2013;111:67-90.