최지현, Choi, Jee Hyun
Principal Researcher
EDUCATION
Ph.D. Biophysics and Computational Biology, University of Illinois at Urbana-Champaign (2004)
M.S. Physics, Seoul National University (1998)
B.S. Physics (Minor: Mathematics), Postech (1996)
RESEARCH CAREER & ACTIVITIES
Principal Researcher, Center for Neuroscience, Convergence Research Center for Dementia DTC, Brain Science Institute, Korea Institute of Science and Technology (KIST) (2006-Present)
Professor, Department of Neuroscience, KIST School, University of Science and Technology (2008-Present)
Visiting Associate Professor, Department of Psychiatry, Harvard Medical School, (2012-Present)
Senior Scientist, SAIT, Samsung Electronics (2004-2006)
Computational Cognitive and System Neuroscience
Functional Brain Connectivity Map in Mice (Opto-EEG)
Sleep Neuroscience
Mechanistic Study of Gamma Network Oscillations
Critical Phenomena and Phase Transition in Nervous System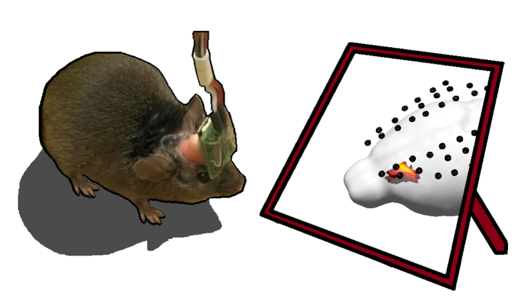 Kim, B., Kocsis, B*., Hwang, E., Kim, Y., Strecker, R., McCalrey, R., Choi, J.H.* (2017) Differential modulation of global and local neural oscillations in REM sleep by homeostatic sleep regulation, Proc Nat Sci Aca, 2017 Feb 28;114(9):E1727-E1736
Kim T, Thankachan S, McKenna JT, McNally JM, Yang C, Choi JH, Chen L, Kocsis B, Deisseroth K, Strecker RE, Basheer R, Brown RE*, McCarley RW*, Cortically Projecting Basal Forebrain Parvalbumin Neurons Regulate Cortical Gamma Band Oscillations, Proc Nat Sci Aca, 2015 Mar 2. pii: 201413625
Kim D, Hwang E, Lee M, Sung H, Choi JH* (2015), Characterization of Topographically Specific Sleep Spindles in Mice, Sleep, , 2014 Oct 17. pii: sp-00052-14
H. Choi*, K. P. Koch, W. Poppendieck, M. Lee, and H. S. Shin, "High resolution electroencephalography in freely moving mice," J Neurophysiol, vol. 104, pp. 1825-34, Sep 2010.