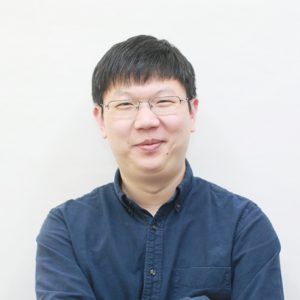 펭 린칭, Linqing Feng
Senior Researcher
EDUCATION
Ph.D. Biomedical Engineering, Zhejiang University (2011)
B.S. Biomedical Engineering, Zhejiang University (2006)
RESEARCH CAREER & ACTIVITIES
Senior Researcher, Center for Functional Connectomics, Brain Science Institute, Korea Institute of Science and Technology (KIST) (2017-Present)
Postdoctoral Research Fellow, Center for Functional Connectomics, Brain Science Institute, Korea Institute of Science and Technology (KIST) (2011-2016)
Bioimage Informatics
Image Based Brain Connectivity Mapping
Design and Implementation of Large Data Analysis Pipeline
Visualization
NeuTube: Cross-platform software package for neuron reconstruction and visualization: http://www.neutracing.com (https://github.com/janelia-flyem/NeuTu)
A New Design for Efficient Neuron Reconstruction Software Based on the SWC Format. Feng, L., Zhao, T.*, & Kim, J.*. 2015, 2(1)
Using mammalian GFP reconstitution across synaptic partners (mGRASP) to map synaptic connectivity in the mouse brain. Feng, L., Kwon, O., Lee, B., Oh, W. C., & Kim, J.*. Nature Protocols. 2014, 9(10), 2425–2437.
Structured Synaptic Connectivity between Hippocampal Regions. Druckmann, S., Feng, L., Lee, B., Yook, C., Zhao, T., Magee, J. C.*, & Kim, J.*. Neuron, 2014, 81(3), 629–640.
Improved synapse detection for mGRASP-assisted brain connectivity mapping. Feng, L., Zhao, T.*, & Kim, J.* Bioinformatics, 2012, 28(12), i25–i31.
Multiple dense particle tracking in fluorescence microscopy images based on multidimensional assignment. Feng, L., Xu, Y., Yang, Y., & Zheng, X.* Journal of Structural Biology, 2011, 173(2), 219–228.