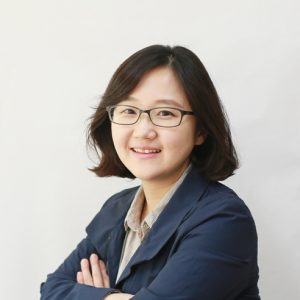 성지혜, Seong, Jihye
Senior Researcher
EDUCATION
Ph.D. Neuroscience, University of Illinois at Urbana-Champaign (2012)
M.S. Pharmacy, Seoul National University (2005)
B.S. Pharmacy, Seoul National University (2003)
RESEARCH CAREER & ACTIVITIES
Senior Researcher, Convergence Research Center for Diagnosis, Treatment and Care System of Dementia, Center for Neuromedicine, Korea Institute of Science and Technology (KIST) (2015-Present)
Associate Professor, Bio-Medical Science & Technology, KIST School, UST (2016-Present)
Adjunct Professor, Converging Science and Technology, Kyung Hee University (2015-Present)
Researcher, Center for Neuromedicine, KIST (2014-2015)
Postdoctoral Researcher, Stanford University (2013)
Development of molecular fluorescent biosensors to detect neurotransmission & Live-cell imaging of dynamic signaling events
Development of new optogenetic strategy to control neurotransmission to study how it regulates neuronal functions
Investigation of molecular mechanisms of Neurodegenerative diseases (Alzheimer's disease, Huntington's disease) utilizing cutting-edge fluorescent imaging techniques in live cells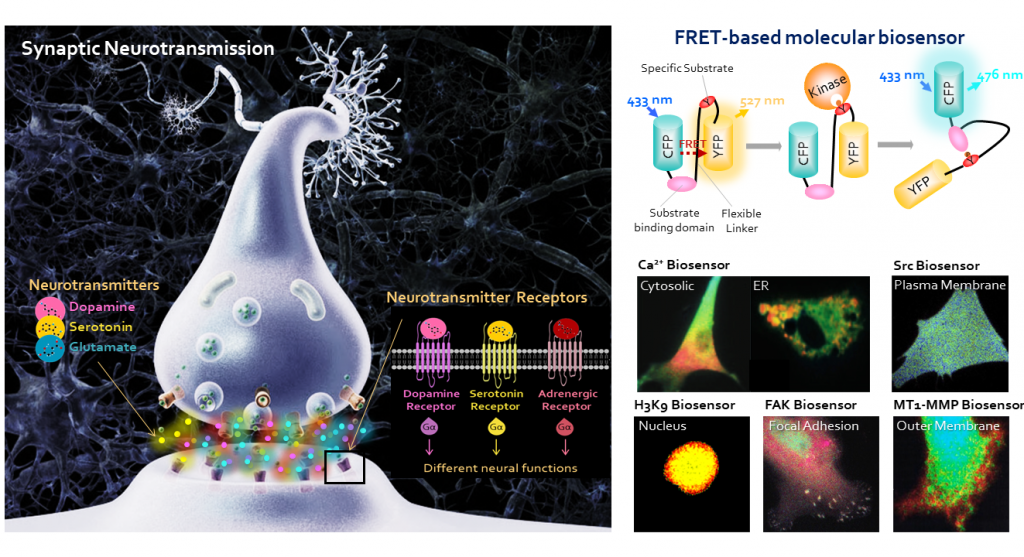 Engineered Proteins with Sensing and Activating Modules for Automated Reprogramming of Cellular Functions. Sun J; Lei L; Tsai C-M; Wang Y; Shi Y; Ouyang M; Lu S; Seong J; Kim T-J; Wang P; Huang M; Xu X; Nizet V; Chien S; Wang Y.  Nature Communications 2017, Sep 7;8(1):477
FRET-based Visualization of PDGF Receptor activation at membrane microdomains. Seong J*; Huang M; Sim KM; Kim H; Wang Y. Scientific Reports 2017, May 9;7(1):1593
Identification of actin as a direct proteomic target of berberine using an affinity-based chemical probe and elucidation of its modulatory role in actin assembly. Yi CM; Yu J; Kim H; Lee NR; Kim SW; Lee NJ; Lee J; Seong J*; Kim NJ*; Inn KS*. Chemical Communications 2017, Jun 27;53(52):7045-7047
Distinct Mechanism of FAK Mechanoactivation by Different Extracellular Matrix Proteins. Seong J; Tajik A; Sun J; Guan J-L; Humphries MJ; Craig SE; Shekaran A; Garcia AJ; Wang N, Wang Y.  Proc. Natl. Acad. Sci. USA. 2013, Nov 26;110(48):19372-7 (Selected by F1000Prime Biology) 
Detect FAK Activations at Membrane Microdomains by FRET. Seong J; Ouyang M; Kim T; Sun J; Wen P-C; Lu S; Llewellyn NM; Schlaepfer DD; Guan J-L; Chien S; Wang Y. Nature Communications 2011, Jul 26;2:406.