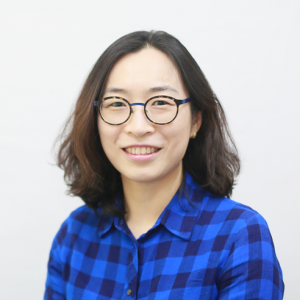 이보라, Bora Lee
Senior Researcher
EDUCATION
Ph.D. Cell and developmental Biology, Oregon Health and Science University, USA (2016)
M.D. Chonnam National University Medical school, Korea (2003)
RESEARCH CAREER & ACTIVITIES
Senior Researcher, Center for Neuroscience, Brain Science Institute, Korea Institute of Science and Technology (KIST) (2017-Present)
Postdoctoral Research Fellow, Oregon Health and Science University (2016-2017)
Postdoctoral Research Fellow, Oregon Health and Science University (2010-2011)
Postdoctoral Research Fellow, Baylor College of Medicine (2004-2010)
Identify the developmental process of hypothalamic metabolic neurons
Uncover the important molecular and cellular mechanisms during hypothalamic development
Understand how disruption of hypothalamic developmental processes can lead to various neurodevelopmental disorders including autism
Dlx1/2 and Otp coordinate the production of hypothalamic GHRH- and AgRP-neurons. Lee B, Kim J, An T, Kim S, Patel EM, Raber J, Lee SK, Lee S, and Lee JW. Nat Commun. 2018 May 23;9(1):2026
The LIM-homeobox transcription factor Isl1 plays crucial roles in the development of multiple arcuate nucleus neurons. Lee B, Lee S, Lee SK, and Lee JW. Development. 2016, 15;143(20):3763-3773.
Single-stranded DNA binding proteins are required for LIM complexes to induce transcriptionally active chromatin and specify spinal neuronal identities. Lee B, Lee S, Agulnick AD, and Lee JW and Lee SK. 2016 15;143(10):1721-31.
Brain-specific homeobox factor as a target selector for glucocorticoid receptor in energy balance. Lee B, Kim SG, Kim J, Choi KY, Lee S, Lee SK, and Lee JW. Mol Cell Biol. 2013, 33, 2650-8.